Kickstarting Hair Growth After Experiencing Hair Loss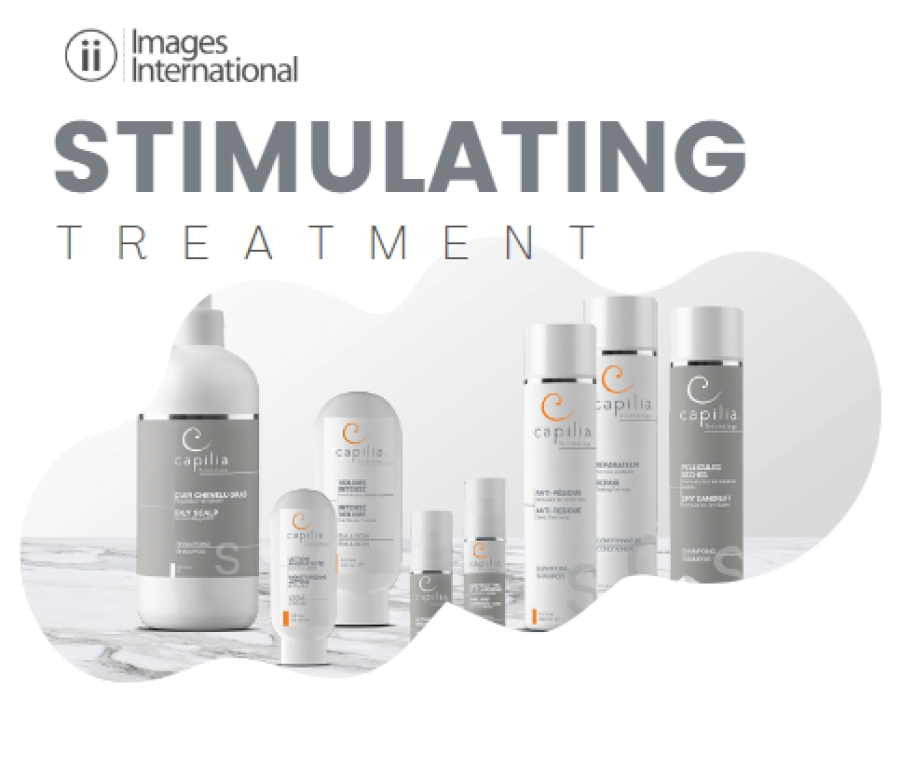 There are many causes of hair loss and some are permanent whereas others are reversible. Androgenic Alopecia or male pattern baldness, even in females, tends to be a stubborn and irreversible. We see a complete loss of the hair follicle in these types of hair loss.

Reversible hair loss could be due to telogen effluvium, a shock to the hair follicles triggering their release. It may be caused by vitamin deficiencies, alopecia areata, hormone imbalance, seasonal shedding or a medication side effect. When we suspect your hair loss is reversible, we attempt to stimulate new growth using our Stimulating Serum from the Capillia Head First Treatment Program. This serum is full of important ingredients designed to nurture the hair follicle and kickstart the hair growth process. It is made up of plant derived ingredients to holistically treat hair loss.

The serum contains urtica dioica (nettle) extract which contains antioxidants that help to defend against skin damage caused by free radicals. It has the capability to reduce inflammation, it aids in wound and burn healing. It has antibacterial, cleansing, detoxifying, anti-dandruff, and sebum regulating properties. Another benefit is its ability to counter alopecia or hair loss. Studies have shown that nettle extract is capable of blocking DHT (Dihydrotestosterone - an offshoot of testosterone) and hence has the potential to stimulate hair growth and promote healthier, thicker hair strands.

Also, in the serum is hamamelis virginiana extract (witch hazel) which is a skin conditioning ingredient. It is known to enhance the appearance of dry or damaged scalp skin and help to reduce flaking and restores the suppleness of scalp skin.

Inositol is an ingredient and it has a metabolism stimulating effect on the scalp and thus prevents hair loss. Also, it stimulates the proliferation of dermal papilla cells helping to stimulate new growth.

The fennel oil in the serum contains calcium, iron, and vitamin C, which can seep down your hair roots and strengthen them. Free radicals are detrimental to the hair. Without enough antioxidants in the body, free radicals can cause oxidative stress, which impedes hair growth and causes thinning. Fennel seeds are packed with antioxidants, as well as nutrients like pantothenic acid, iron, molybdenum, copper, folate, iron, and niacin that stimulate hair growth. Fennel Seed Oil effectively inhibits the growth of a wide spectrum of bacteria and fungi. Due to its acetone, n-butanol, ethanol and ether content, fennel extract is excellent at treating conditions like dandruff and eczema and calming an inflamed scalp.

Another ingredient, hops extract, is full of powerful antioxidants, it is anti-aging, anti-bacterial, and anti-inflammatory, helping to reduce hair fall, promote shine, reduce itchiness of the scalp, and control dandruff. It also naturally promotes hair growth by naturally inhibiting the activity of 5a-reductase, to stimulate and repair hair growth naturally in those experiencing genetic hair loss or pattern baldness.

The rich sulfur and potassium content present in cucumber extract stops hair fall and stimulates hair growth. Cucumber extract provides silicon, sodium, calcium, Sulphur, etc., all of which are nutrients that are needed for hair growth and hair strengthening.

Finishing out the ingredients are mistletoe extract which is known to strengthen follicles and promote growth, for longer, nourished hair, and horse chestnut which strengthens the hair roots and accelerates hair growth. It does this by boosting the scalp's circulation. Arnica Montana flower extract clears sebum and oil on the scalp that blocks follicles, and it also calms irritation. Chamomile essential oil helps in protecting hair from adverse environmental conditions. This oil is effective for treating oily hair which is responsible for dandruff. Apart from invigorating hair growth, chamomile also strengthens the hair roots.

The Stimulating Serum from Images International has crucial ingredients for hair growth. It is applied once daily directly to the scalp. It is lightweight and feels great on the scalp. If you'd like to learn more about Images International's hair growth treatments, call for an appointment for a free consultation where we will discuss your specific situation and perform a hair and scalp analysis to see what your scalp needs to achieve healthy growth.